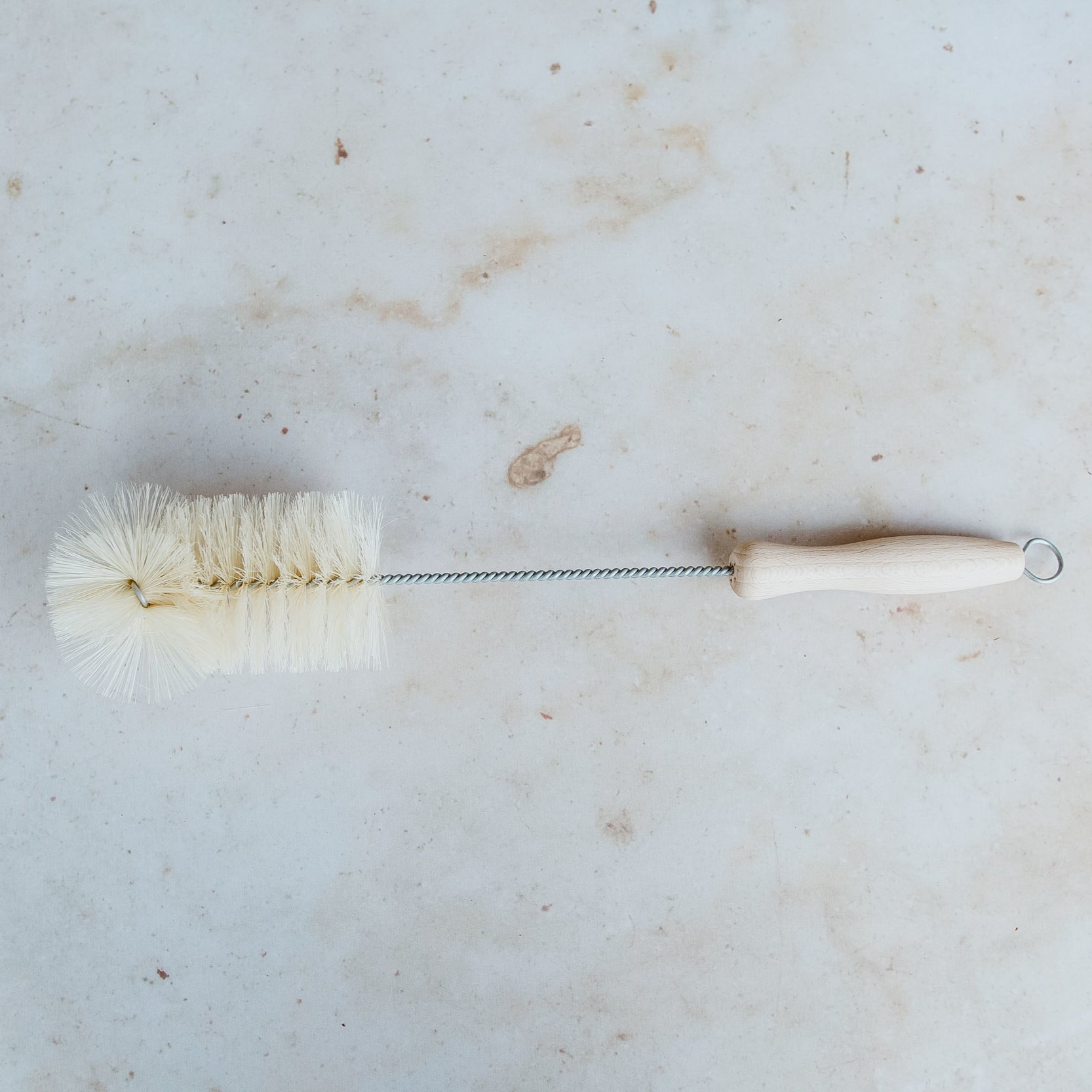 Vase brush
Everybody loves a bouquet of fresh flowers, and what better place to display them than a gorgeous glass vase? Except gorgeous glass vases can, unfortunately, quite quickly get to be disgusting-water-marked vases which you can't clean properly.
This is the perfect present for a flower lover, the sort of person who always has a bunch of flowers in the house (and not just from the discount bucket in Waitrose... just us?!).
The comfortable beech wood handle affords a good grip and the full bristle head deals with all curves and corners of lime-scaled vases and sediment stained glass vessels. This beautiful brush is made to last, and also - should you be so inclined - looks really lovely on display, should you have one of those instagram friendly utility rooms (which we do not, but if we did, we'd have this brush in it).
Bristle, wire and beach
Length 35cm
Length of bristle 10cm
Diameter of bristle 6cm
Choose from a range of gift-wrapping options here